Technology
Disabled and/or Destroyed
by the I-Bomb
Below is a partial list of technological elements that have been disabled and/or destroyed by the I-Bomb. Configurations such as range and power settings during these attacks will not be disclosed by EIU at this time. Images and video of technology kills will be placed online shortly. Until then a simple and incomplete list is provided below.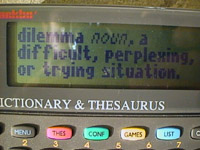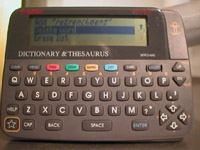 Franklin Pocket Dictonary & Thesaurus (Before)
Digital Watch
Digital Clock
Electonics Test Equipment
Erased Credit Cards
Laptop Intel-based computer
Portable CD-Player
More to come....